Important Information
For our current residents we have a complete set of resources with tools and procedures listed below to make your stay with us more comfortable and rewarding.
Please complete the form at the bottom of this page to submit all Non-Emergency Maintenance Requests.
No routine or non-urgent calls will be accepted at any time by phone!
Our Maintenance Department will contact you in timely manner to coordinate the repair (If for any reason you are not there for your scheduled appointment, you will be charged a no-show fee).
For emergency situations that threaten human life or property that demands immediate attention, please call 9-1-1!
Emergency Calls Only
If this is an Emergency, please call:
(407) 405-0465 or (407) 468-9368
Some common examples of emergencies are:
Active water leaking

Flooding

Sparks from appliances

Fire

Gas smell

etc.
Resources To Make Your Stay More Comfortable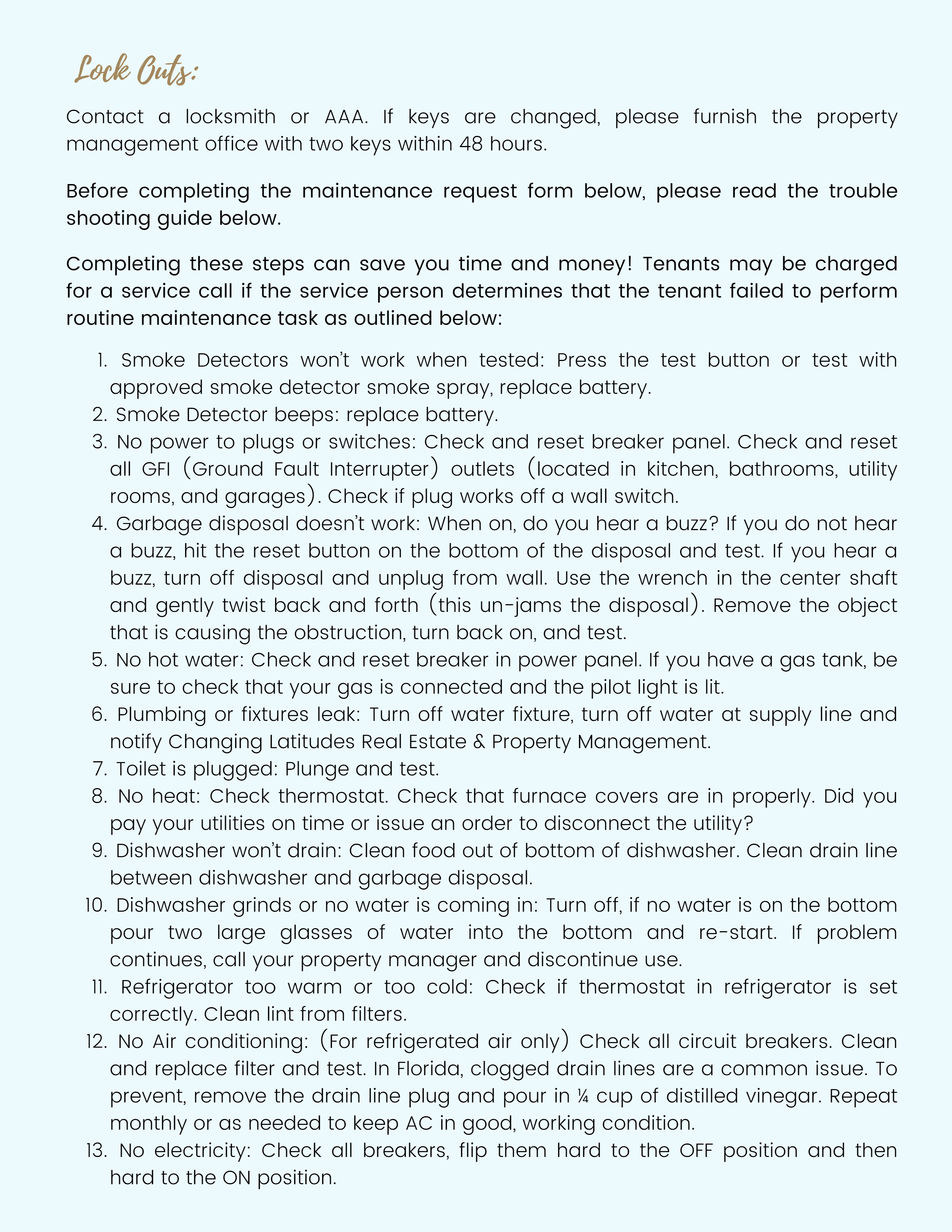 𝐎𝐧𝐥𝐢𝐧𝐞 𝐌𝐚𝐢𝐧𝐭𝐞𝐧𝐚𝐧𝐜𝐞 𝐑𝐞𝐪𝐮𝐞𝐬𝐭