𝐇𝐨𝐰 𝐇𝐨𝐦𝐞𝐋𝐢𝐠𝐡𝐭 𝐓𝐫𝐚𝐝𝐞-𝐈𝐧 𝐖𝐨𝐫𝐤𝐬?
---
With the HomeLight Trade-In program, we buy your client's current home so they can make their best offer on a new home. We'll work with you to list the home, and if it sells for more than the price we paid for it, your clients get the additional cash (minus costs and fees).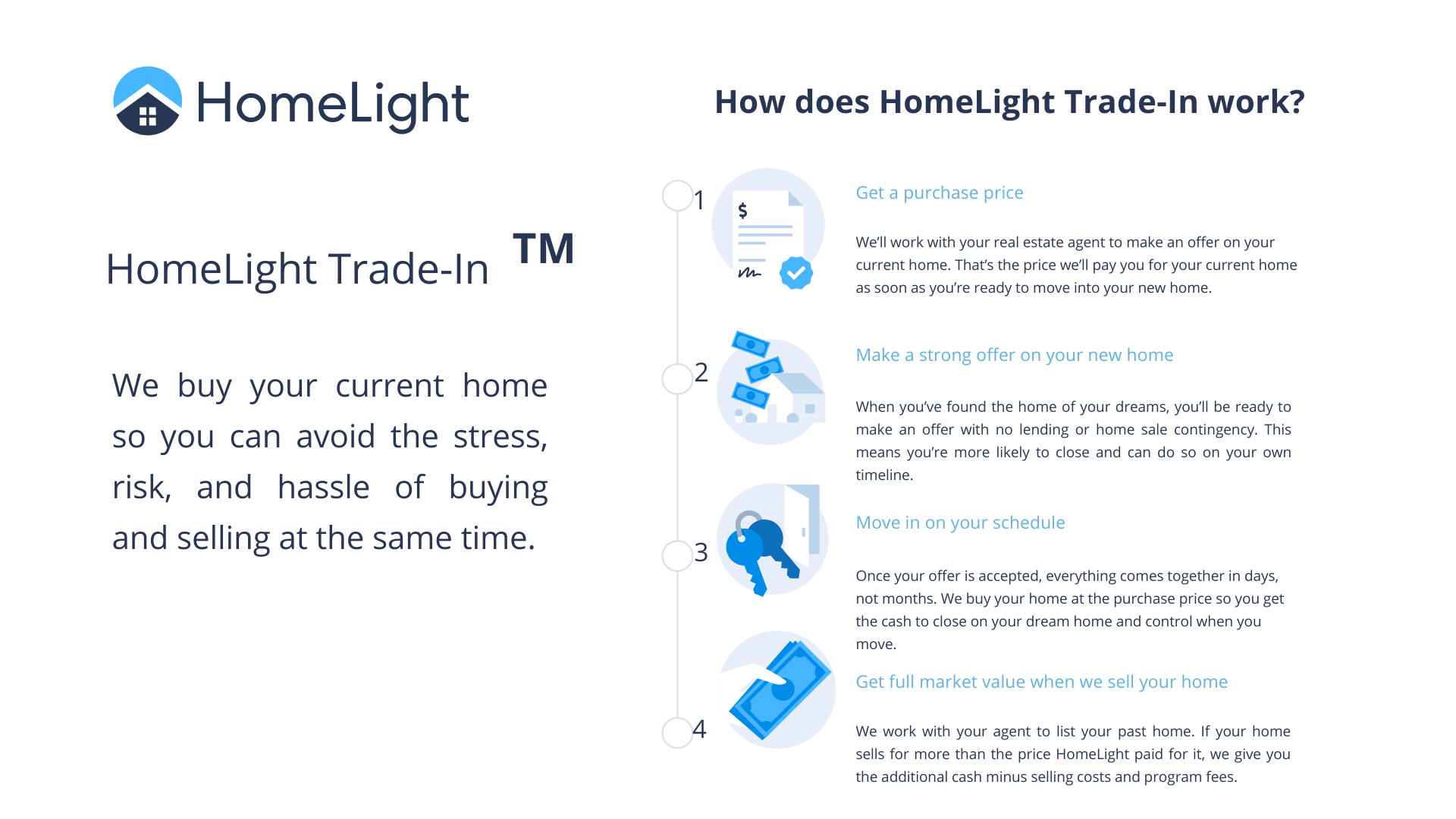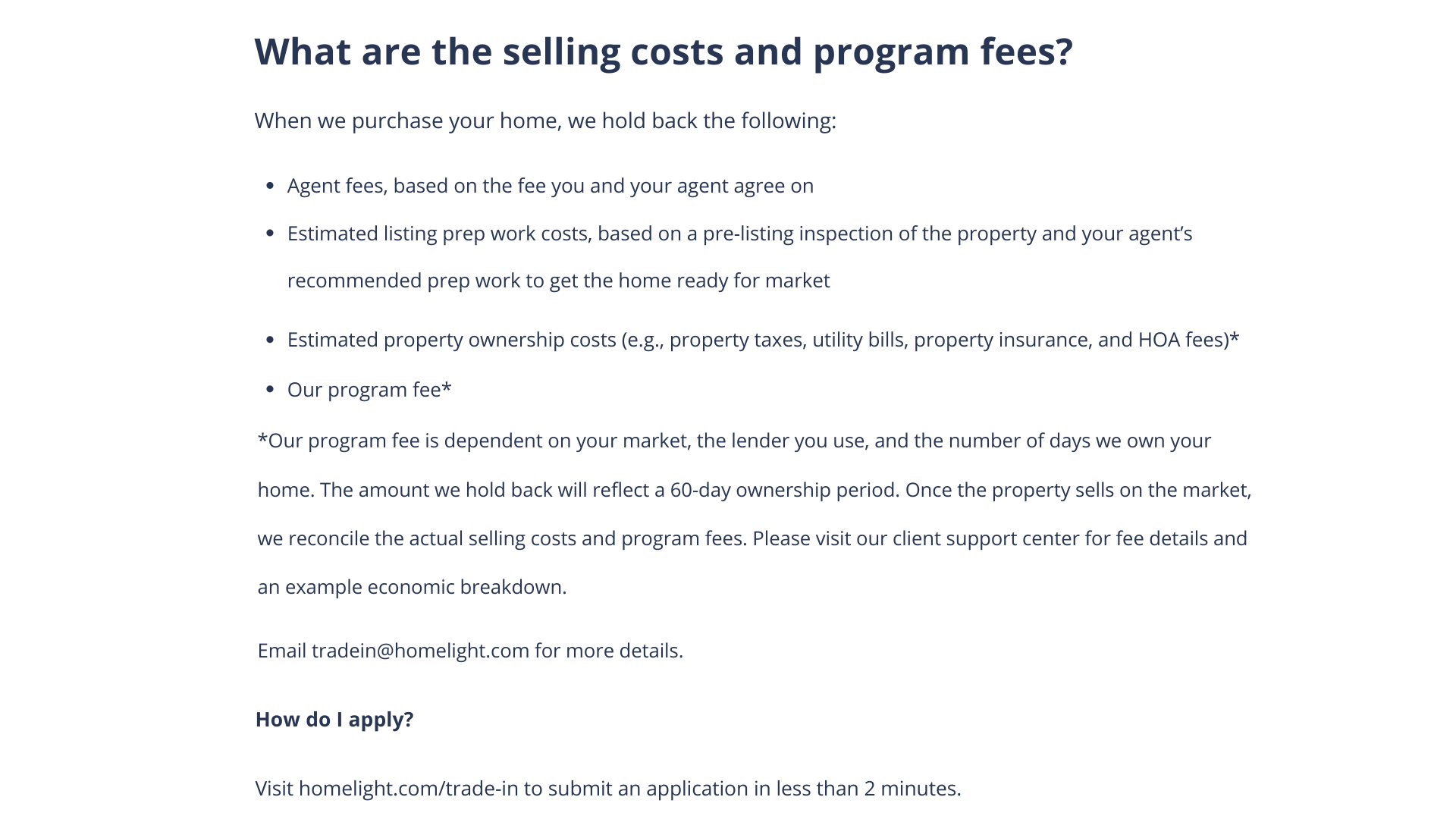 𝐂𝐮𝐫𝐢𝐨𝐮𝐬 𝐡𝐨𝐰 𝐦𝐮𝐜𝐡 𝐰𝐞 𝐰𝐢𝐥𝐥 𝐨𝐟𝐟𝐞𝐫 𝐲𝐨𝐮𝐫 𝐡𝐨𝐦𝐞?
---
Learn More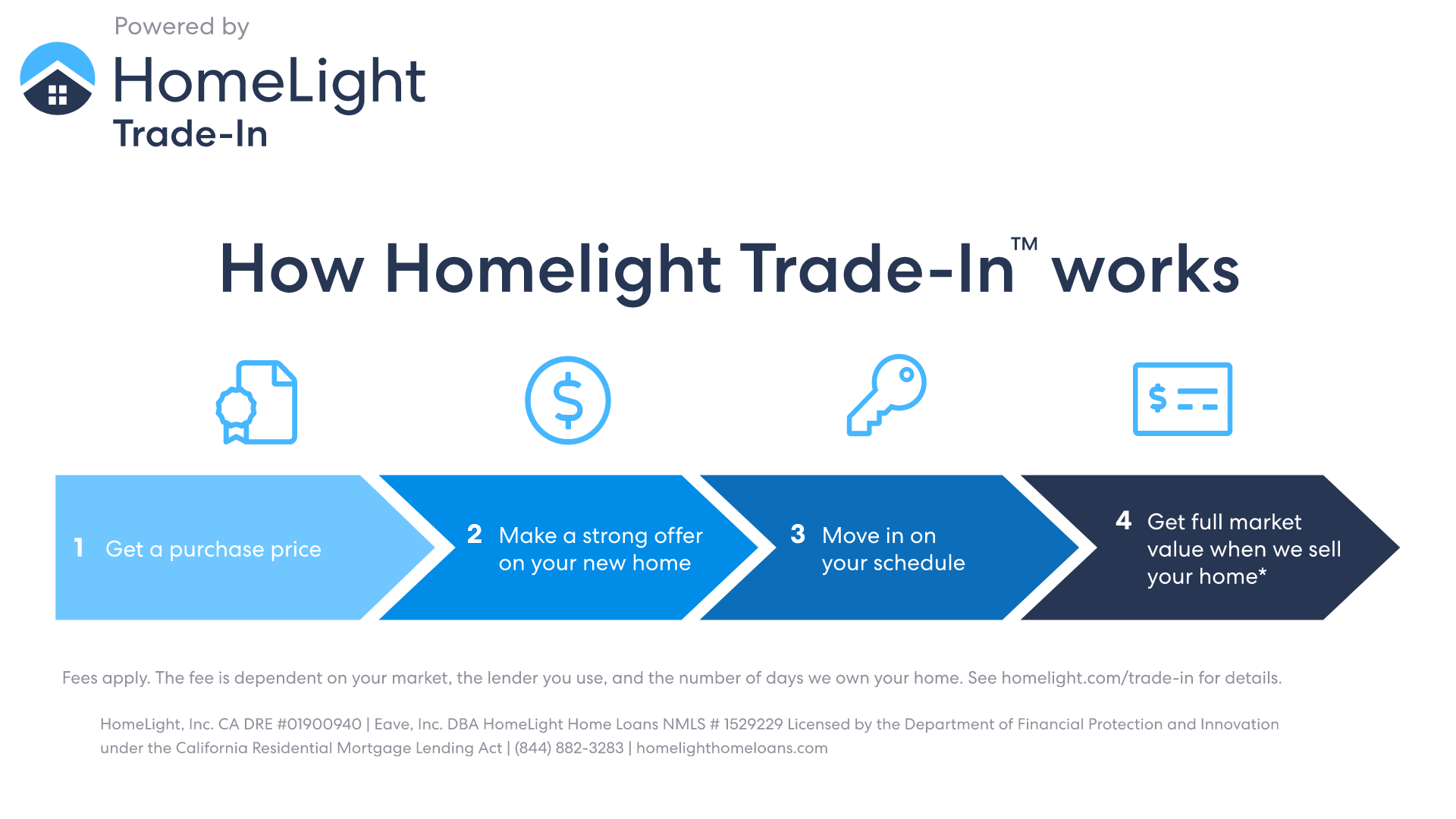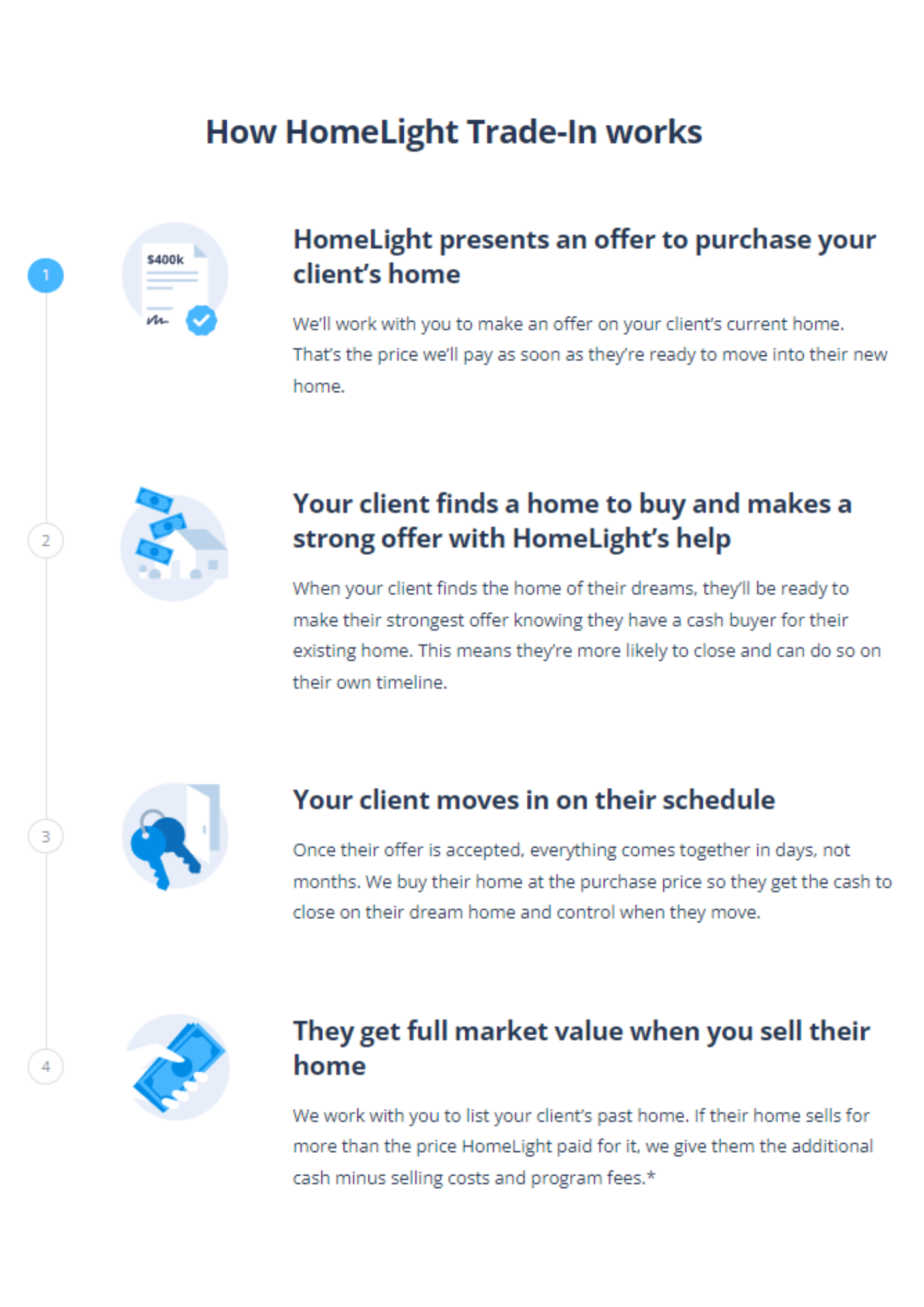 Testimonials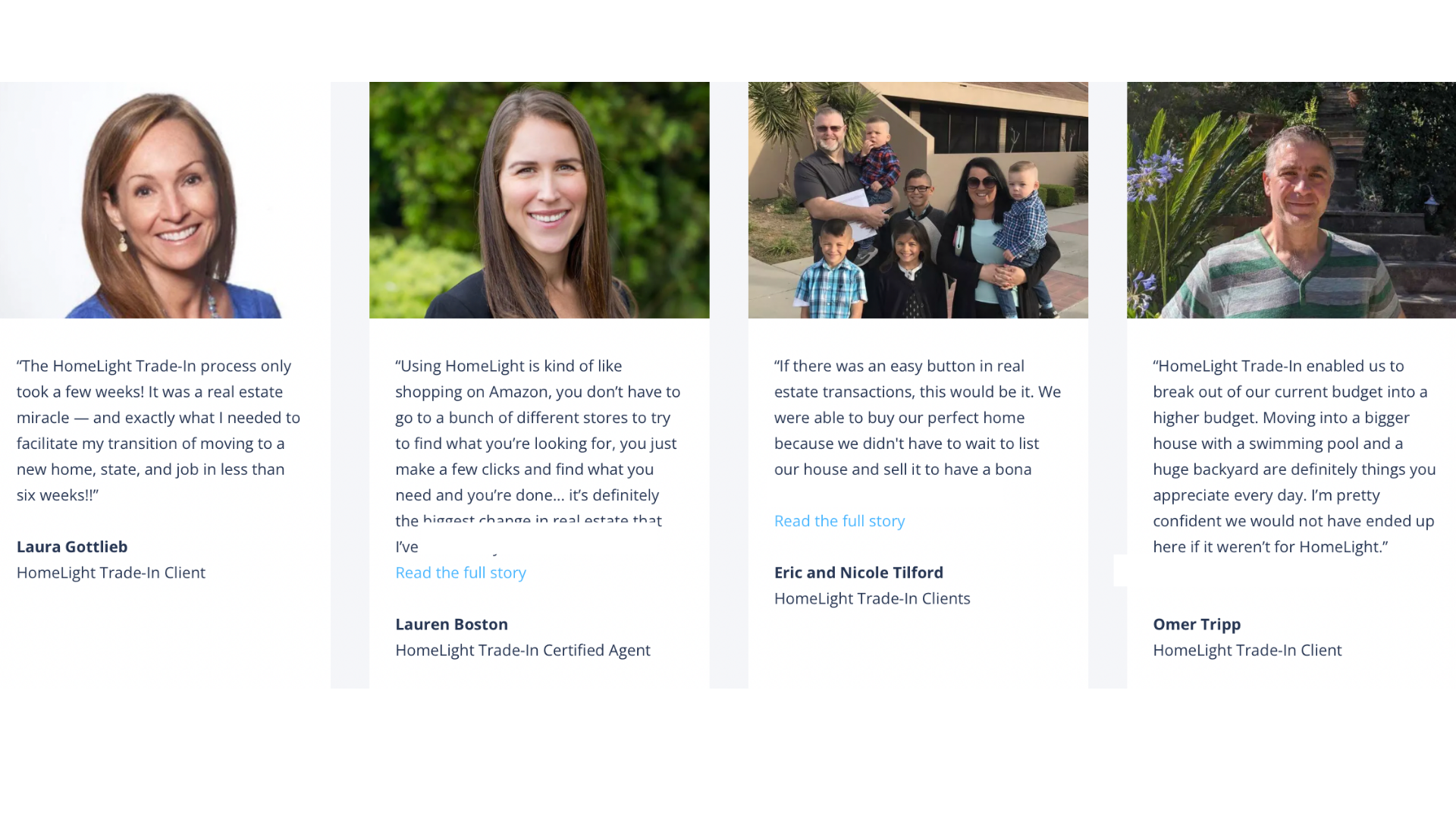 Client FAQs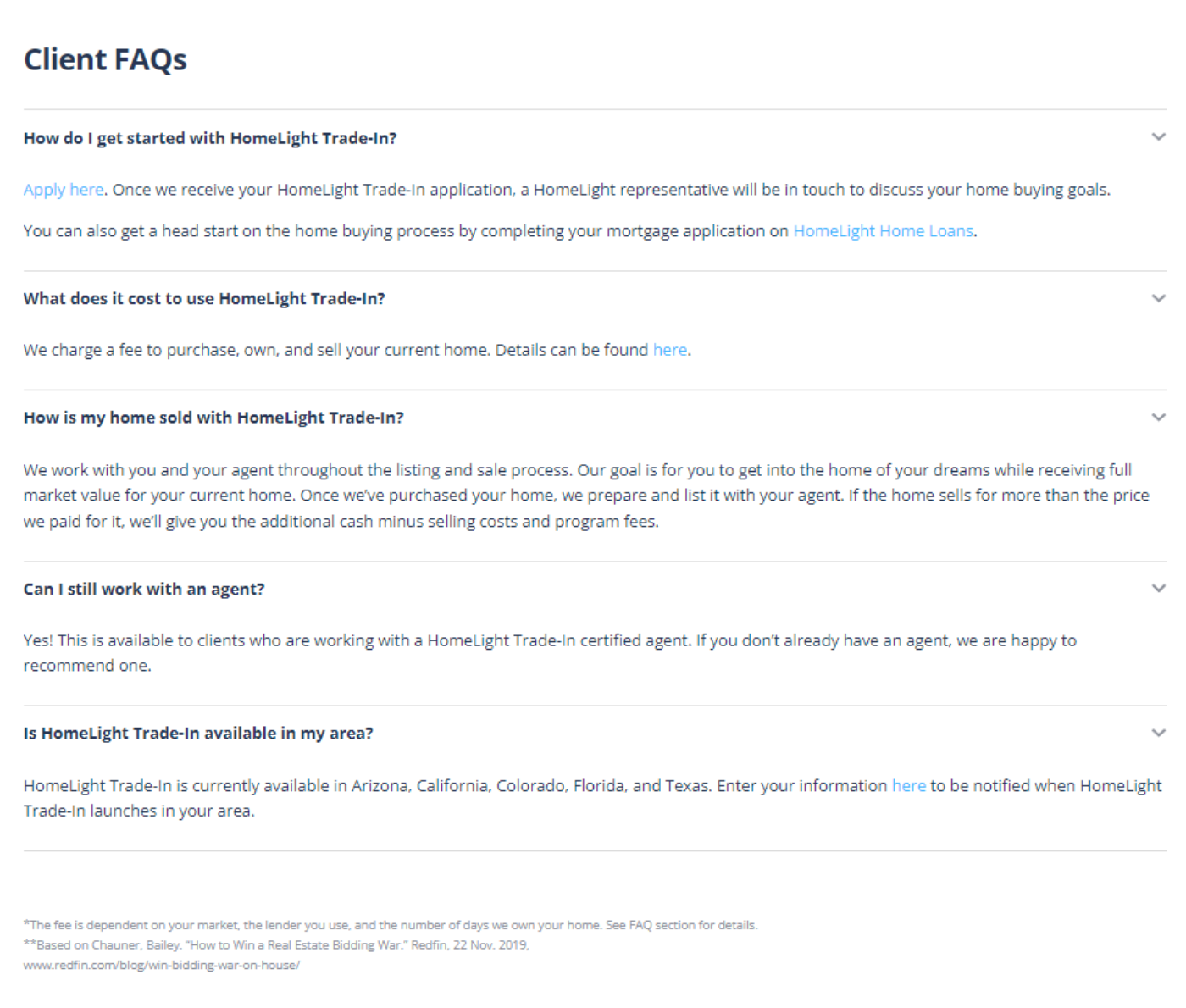 𝐖𝐞'𝐝 𝐥𝐨𝐯𝐞 𝐭𝐨 𝐡𝐞𝐚𝐫 𝐟𝐫𝐨𝐦 𝐲𝐨𝐮
Megan Bennett
Address: 300 E Davis St, Suite #145, McKinney
Texas 75069
Email Us: [email protected]
Call Us: (469) 992-8587